Certified Helicopters
---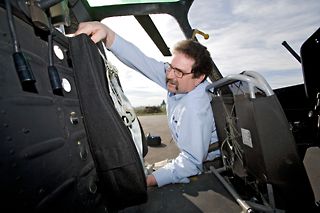 Oregon Aero provides certified helicopter seat cushions and seat assemblies. Oregon Aero seating provides maximum comfort for improved air crew focus and endurance regardless of the flight duration.
Call us at 800-888-6910 to talk about a VK SmartCushion™ System or High-G® Seat Assembly for your certified helicopter. We offer individual, aftermarket, and OEM seating for most rotorcraft. Oregon Aero seating is FAA-compliant and we provide documentation for return-to-service.
Oregon Aero has more than 25 years experience engineering, testing, certifying, and manufacturing advanced seating systems. Our seat cushions are designed for the specific cockpit environment. Our design engineers take into account variables of space, interface locations, and specific customer/mission requirements. Oregon Aero seat cushions shift the hips, pelvis, and back into the most comfortable sitting position. In addition to advanced seating systems, we also offer complete interior upgrade services.
How our repair station works
---
Call Oregon Aero's Seat Department at 800-888-6910 to arrange to send or bring your seat to Oregon Aero.
Once we have your seat. we strip it down to the frame, inspect for damage, and arrange for any necessary repairs.
We then clean and repaint your seat if necessary. If required, a new webbing system will be installed.
We build new seat cushions layer by layer. Our design system uses multipe materials, including custom shaped piecces of visco-elastic foam.
We can provide custom upholstery in fabric, leather, leather and fabric, leather and sheepskin, or fabric and sheepskin. We offer free design consulting and provide upholstery samples if requested.
When complete, we'll ship the seat to you or you can come to our facility and pick it up.
Oregon Aero seating improves crew comfort and endurance. Our Repair Station can upgrade the existing seats in your certified helicopter. We can also provide certified seat assemblies to OEMs.

Fuctionality, Comfort, Safety
---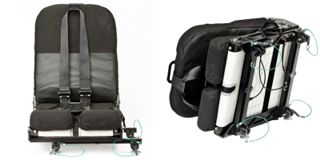 The Oregon Aero High-G® Multi-Functional Crew Seat can be customized for your specific requirements. The U.S. Military H-65 Rescue Swimmer seat needed to fold and flip for quick egress and easy stowing. What features do you require of your certified helicopter seat cushion or seat assembly? Give us a call at 800-888-6910 to discuss your seating needs.
Oregon Aero seating complies with all applicable FAA regulations and requirements. Upgrades are performed at our FAA-approved Repair Station #O1IR004X.