Certified Helicopters
---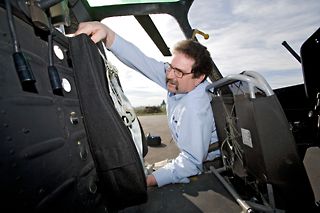 Oregon Aero provides seat upgrades for certified helicopters and complete assmeblies to OEMs. Oregon Aero seating provides maximum comfort for improved air crew focus and endurance regardless of the flight duration.
All certified seat upgrades are done through our FAA approved repair station. Click Here to learn how we can upgrade the seating in your helicopter.
Oregon Aero has more than 25 years experience engineering, testing, certifying, and manufacturing advanced seating systems. Our seat cushions are designed for the specific cockpit environment. Our design engineers take into account variables of space, interface locations, and specific customer/mission requirements. Oregon Aero seat cushions shift the hips, pelvis, and back into the most comfortable sitting position. In addition to advanced seating systems, we also offer complete interior upgrade services.

Multi-Functional Crew Seat
---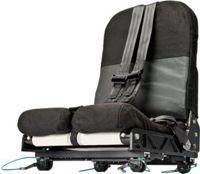 The Oregon Aero Multi-Functional High-G Crew Seat provides maximum comfort, improved safety, and versatility. This versatile seat can be stowed and removed quickly and easily. Seat features smooth, quick lateral tracking and a quick-release harness. The High-G Crew Seat was developed for the U.S. Coast Guard H-65 Rescue Swimmer crew position and can be adapted for use in a variety of aircraft and missions. Order this seat directly from Oregon Aero. Call us at 800-888-6910
High-G Seat Technology works with restraint system to help protect crew members involved in survivable accidents.
Corrosion-resistant seat frame.
Multiple seat back positions.
Smooth, quick lateral tracking with six locking positions.
Folds and flips for easy stowing.
Easily adjusted to any position.
Quick-release for rapid removal/installation.
Low-profile design for fast and easy positioning.
Quick removal for extra payload room.
Quick-release restraint for rapid exit.
Installs with existing fittings.
Optional water-resistant cushion design.

Oregon Aero seating complies with all applicable FAA regulations and requirements. Upgrades are performed at our FAA-approved Repair Station #O1IR004X.