Mission and Core Values
---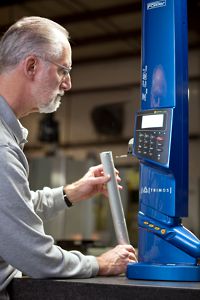 Our Mission: To improve people's enjoyment of and satisfaction with products that come in contact with the human body by maximizing comfort and improving safety. These products include, but are not limited to, all types of aircraft seating systems, aviation headgear, and portable cushion systems.
Our Core Values: Oregon Aero is committed to the following Core Values which serve as the foundation for achieving our mission. Our values have been in place since Oregon Aero was founded by Mike Dennis in 1989. These values drive our business, customer relationships, and methods of operation:
Oregon Aero Will:
---
Provide 100% customer satisfaction.
We are not satisfied until the customer is 100% satisfied.
Practice extraordinary innovation.
We think beyond the point of "good enough" and seek to raise the standards by designing products that surpass industry and marketplace expectations.
Provide optimal product performance.
Our products provide the benefits we promise.
Provide the best possible quality in all of our products.
From our product designs to materials and manufacturing we are committed to providing the best possible quality to our customers.
Pursue excellence relentlessly.
We strive for excellence and continual improvement in everything we do.
Never be dissuaded by those who say, It can't be done.
We have broken and will continue to break the barriers of conventional thinking.
Through independent and innovative thinking, Oregon Aero solves problems that have persisted for ages such as uncomfortable seating.