Mission and Core Values
---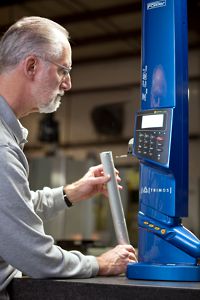 Our Mission: To improve people's enjoyment of and satisfaction with products that come in contact with the human body by maximizing comfort and improving safety. These products include, but are not limited to, OEM, certified, and homebuilt/experimental aircraft seats, aviation and ballistic headgear, and portable seat cushion systems.
Our Core Values: Oregon Aero is committed to the following Core Values which serve as the foundation for achieving our mission. These core values have been in place since Oregon Aero was founded in 1989. Our values are what defines our business, customer relationships, and methods of operation:
Oregon Aero Will:
---
Provide 100% customer satisfaction.
We are not satisfied until the customer is 100% satisfied.
Practice extraordinary innovation.
Innovation has been the heart of Oregon Aero since 1989. Innovation is how we find new ways to solve old problems.
Deliver what we promise.
Oregon Aero products provide superior performance and quality.
Pursue excellence relentlessly.
Oregon Aero strives for excellence and continual improvement in every work process.
Never be dissuaded by those who like to claim, it can't be done.
We have broken and will continue to break the barriers of conventional thinking.
Through independent and innovative thinking, Oregon Aero solves problems that have persisted for ages.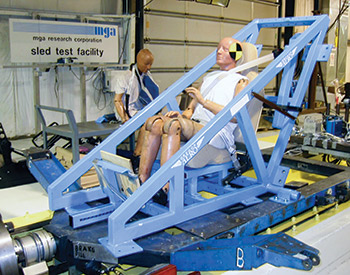 The Oregon Aero High-G® seat assembly(seat frame, pan, cushions, and all operating mechanisms) passes the 14 CFR FAR 23.562 19G down load and 26G horizontal load without any damage. The High-G also passes the 14 CFR 23.561 general emergency landing condition requirements and 14 CFR 23.785 static strength requirements.
Conventional seat designs are based on the belief that the structure must stroke or physically deform in order to pass the 19G and 26G tests. Stroking seat designs require more vertical space reducing headroom in tight cockpits.
Oregon Aero, Inc conducts dynamic seat testing per the emergency landing conditions promulgated by the FAA in 1988 to improve the crashworthy performance of aircraft seating. Compliance with these FAA regulations does not ensure freedom from injury or death as a result of aircraft accidents, hard landings, or other conditions.