What Sets Oregon Aero Apart
---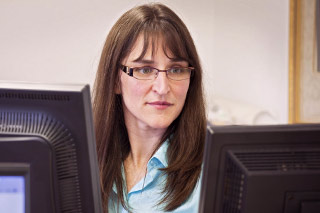 Oregon Aero products are unique and consistantly exceed marketplace expections. How do we do it? What sets Oregon Aero Apart?
Our expert problem solvers are dedicated to finding comfort solutions to problems that arise when the human body interacts with the physical objects.
Oregon Aero products eliminate pain, improve safety, and address aggravations that occur when a person uses/wears equipment or sits on a seat.
Our products have a proven record and history of superior performance.
Oregon Aero products work. Case in point: Every branch of the U.S. Military uses Oregon Aero Seating Systems. Oregon Aero seating has logged more than 20 million flight hours to date.
We go beyond "Good Enough" and address every design detail beyond what is typically acceptable.
"It's the last 20% of a product design that's the most intricate, the most challenging, and the most important. The last 20% makes all the difference in the world." – Mike Dennis, Oregon Aero Founder, President and CEO
We manufacture modular and custom product designs for specific applications.
Oregon Aero works directly with customers and OEMs to provide specific solutions to specific problems.
Our products are innovative.
Oregon Aero constantly explores new ideas to deliver unique solutions that exceed customer expectations and needs.
We work with both manufacturers and individuals.
Oregon Aero provides high-volume seating solutions and application specific products/services to OEM manufacturers. Individual customers can expect the same top-performing products and outstanding customer service.
We do it all.
Research and engineering, product development, manufacturing, and State-of-the-art testing and certification. Because Oregon Aero has full control over the process, every product lives up to our exacting standards in quality and functionality.
How We Can Better Serve You?
---
For our customer, it's about comfort, safety, quality, and performance. For airframe and OEM manufacturers, it's also about meeting technical standards and individual needs that arise from each engineering project. For Oregon Aero, it's about all these things and more. We are committed to exeeeding expectations. We are satisfied only when the customer is satisfied
Oregon Aero has developed a wide range of capabilities that result in innovative products that are pain-free, safer, and quieter. Our capabilities include:
State-of-the-Art Engineering
Design, Testing, Analysis
Research and Development
Seating Certification
Custom Manufacturing
Individual and OEM Services
State-of-the-Art Engineering and Design
---
Remarkable expertise in solving seating comfort and safety issues.
In house FAA seat designated engineering representive on staff.
Computer-aided engineering and simulation.
Elegant, multi-functional, modular, and reliable designs.
Special attention to issues with weight, structure, environment, precision, performance, cost, and cost effectiveness.
Testing and Analysis
---
Advanced testing of materials, individual components, sub-assemblies, and complete seat assemblies.
Static and dynamic testing, flammability, flotation, computer modeling.
Access to both in-house and outside laboratory resources.
In-house equipment includes: servo-hydraulic testing system, FARO Arm™ technology, and real-time data acquisition capabilities.
Research and Development
---
Oregon Aero was founded upon innovative research and product development.
Has conducted hundreds of dynamic seat tests to research and solve comfort problems in seating.
Researched seating comfort for the US Military.
Continual research and development helps Oregon Aero produce products that exceed expectations.
Seating Certificaiton
---
Oregon Aero provides certified seating for airframe manufacturers, aftermarket service providers, and individual aircraft.
Oregon Aero seat assemblies comply with FAA regulations, requirements, and testing for:

14 CFR 23.561 (general emergency landing condition requirements).
14 CFR 23.562 (dynamic tests for emergency landing conditions).
14 CFR 23.785 (static strength requirements).
14 CFR 23.853 (flammability requirements).
Corresponding paragraphs in 14 CFR Parts 25, 27 and 29.

Can provide STC (Supplemental Type Certificate) and PMA (Parts Manufacturer Approvals).
8110-3 supported field approvals.
Seat Assemblies complement TSO'd restraint systems.
Oregon Aero Seat Cushion Systems meet all applicable FAA regulations.
FAA documentation for return-to-service provided where applicable.
Aircraft Interior Upgrade Services meet FAA regulations.
FAA Seat Designated Engineering Representative on staff.
Custom Manufacturing
---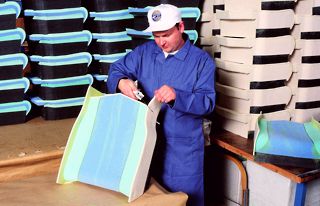 Oregon Aero manufactures every product in the U.S.A.
Superb technical craftsmanship and quality management.
Full range of fabrication capabilities with precise machine tooling.
Designs and provides prototypes and has the capacity for high volume production.
In-house engineers, machinists, and qualified contractors provide metal laser cutting, welding, sewing, upholstery, and more.
Manufactures seating for certified fixed-wing aircraft and helicopters, military fixed-wing aircraft and helicopters, military ejection seating, as well as for Experimental and Homebuilt Aircraft.
Manufacturers seat assemblies and seat cushion systems, provides fabric and finishing and complete aircraft upholstery and interior upgrade services.
Individual and OEM Services
---
Proven record of providing aviation seating for individual customers.
Proven record of providing high volume seating to the military, law enforcement, general aviation, as well as other industries and markets.
Proven record of working with airframe manufacturers to design and manufacture certified seating.
Oregon Aero has a proven record of remarkable innovation, product performance, customer service, and satisfaction. Let us know how we can help you.