What Sets Oregon Aero Apart?
---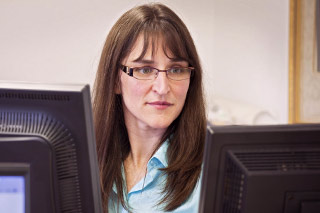 Oregon Aero products eliminate pain, improve safety, and have a proven history of performance and customer satisfaction. Case in point: Every branch of the U.S. Military uses Oregon Aero seating systems, with millions of flight hours logged to date. What is it that sets us apart?
Unmatched expertise in solving comfort and safety problems that arise when the human body comes in contact with manufactured equipment.
Oregon Aero has more than 30 years experience developing advanced seat cushion systems and entire seat assemblies for certified, military, experimental, and homebuilt aircraft.
Engineering considerations that go beyond the seat. Oregon Aero seating is designed for the specific cockpit. Our designs take into account variables of application, environment, space, interface, and special customer requirements.
Oregon Aero listens to people's problems and needs. Nearly every Oregon Aero product developed begins by listening to customers.
Oregon Aero doesn't stop at good enough. Oregon Aero raises the standards by developing products that surpass requirements and exceed expectations.
Oregon Aero works with both manufacturers and individuals. We provide top-performing products to individuals and high-volume production to manufacturers.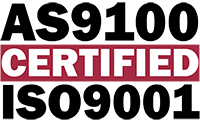 Oregon Aero is AS9100 certified and operates an FAA approved Repair Station in Scappoose, Oregon.
Oregon Aero seating complies with all applicable FAA requirements. Including:

14 CFR 23.561 (general emergency landing condition requirements).
14 CFR 23.562 (dynamic tests for emergency landing conditions.
14 CFR 23.785 (static strength requirements).
14 CFR 23.853 (flammability requirements).
Corresponding paragraphs in 14 CFR Parts 25, 27 and 29.

8110-3 supported field approvals.
Seat Assemblies complement TSO'd restraint systems.
FAA documentation for return-to-service provided where applicable.
Aircraft Interior Upgrade Services meet all applicable FAA regulations.
Custom Manufacturing and Upgrade Work
---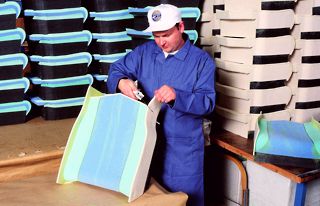 Oregon Aero has a wide range of fabrication capabilities with in-house machinists, seat cushion engineers, sewist, upholsterers, and design artists. We also have qualified contractors who can assist on jobs with special needs. Whether you need a complete seating solution for your line of aircraft or are just wanting to upgrade a single seat, give us a call at 800-888-6910 so we can discuss your specific needs.