Headset Upgrade Testimonials
---
David Clark Headset Upgrade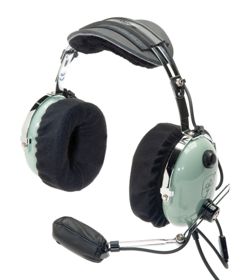 "Two summers ago at OshKosh you[Oregon Aero] fitted my David Clark headset with an Oregon Aero Upgrade Kit. And I flew back in quiet comfort to NH! FYI, I was ina J-3 Cub so it was a LONG test ride...14.5 hours!...I recently started flight instructing (in Cubs!) and really appreciate how comfortable my headset is even after a long day of flying! I have been raving about it to all my pilot friends and am letting a work colleague of mine try it out next week."— Jessica Holland
20+ Hours of Comfort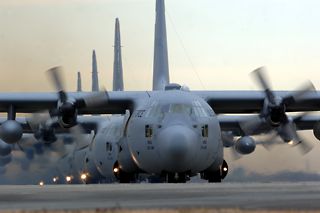 "I have been aircrew on the C-130 Hercules for over seven years and have logged over 2,000 hours of flight time, all while wearing a headset fitted with your upgrade. I can say without hesitation that without the upgrade I would not have been able to wear them continuously for sometimes 20-plus hours! I most recently wore them on some of the longest and most demanding missions of my career, combat operations to Iraq. They were one less thing to worry about. I had to borrow a pair of headsets without your upgrade and after a very short time I developed a headache. I will never go without [Oregon Aero® Upgrades] again."— T.G.
Sean Tucker Flies With Oregon Aero®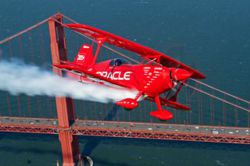 "When I'm in the air [in the Oracle Challenger III], my custom-made Oregon Aero® Seat Cushions make the flight more comfortable and enjoyable. My Headset and Helmet Upgrades greatly reduce cockpit noise and were easy to install...I highly recommend these products for anyone."— Sean Tucker, aerobatic performer
Easy Installation
"I am very satisfied with my headset upgrade. The installation took all of 20 minutes and the directions were perfect. I actually tried a test among three different headsets...if I had known how well the [Oregon Aero®] HushKit® would work, I wouldn't have paid what I did for one of my headsets."— P.S., pilot
Upgrade Kit was Less Costly than a New Headset
"I was in the market for new headsets and had settled on a set that would cost around $350. To make a long story short, I upgraded the headsets [with Oregon Aero® Upgrades] and gave them a field test of two flights, each of at least 2.5 hours...I'm glad I didn't pay the $350. What a waste that would have been!"— J.V., pilot
Headset Beneficial at the Shooting Range
"I have been a Law Enforcement Officer for over 12 years and a U.S. Army soldier prior to that. I recently decided to upgrade my hearing protection for the range with your [Headset Upgrade Kit]. What a difference at the range. I'm now more comfortable and able to concentrate on shooting and not hurting!"— J.A., law enforcement officer. J.A. also uses an Oregon Aero® Portable Cushion in his patrol car and wears ShockBlockers® Insole Inserts.
Effective in Loud Cockpits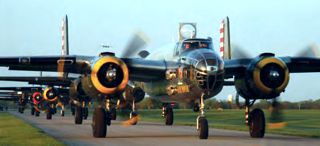 "Your staff took my headsets and did amazing things. For the first time in an environment of noise levels that would sterilize mice, we can actually hear ourselves think and hear each other as well. Our comfort has been improved, our enjoyment of flying this machine has been improved and mostly our safety and efficiency have been improved."— James W. Terry, Major USAF Retired and pilot, The Pacific Prowler WWII B-25