Low-G® Comfort Products
---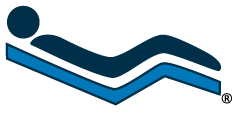 Oregon Aero is proud to offer patented Low-G® technology developed for skin protection. Low-G technology evolved through years of research and development in the aerospace industry. Since 2010, the Low-G Mattress Overlay has undergone thousands of hours of clinical trials in hospitals, long term care facilities, and by home care providers. Feedback has been positive and the Low-G has been met with enthusiasm by medical patients, staff, and administrators. During initial trials, we worked with Olympic Medical Center, in Port Angeles Washington. After more than 13,000 equivalent days of patient use, only a single pressure ulcer occurrence was reported. Evaluators praised the Low-G, not only as a prevention tool, but also for its ease of deployment, and comfort.
Low-G® Mattress Overlay
Nothing refreshes more than a good night's sleep. If your bed is uncomfortable, how will you ever feel refreshed? Mattress overlays or mattress toppers are hardly a new concept and range from an ordinary sheet of polyfoam to sizable inflatable objects resembling rafts. The different designs, of course, are intended to address specific issues. At Oregon Aero, we built our business around comfort and safety and that was our focus in developing the Low-G® Mattress Overlay. The Low-G is built upon our proprietary foam core covered in a flexible skin-like membrane. This skin prevents moisture and bacteria from penetrating the surface. Strategically placed vents on the edge surfaces allow the overlay to breathe and not trap body heat. Overlay conforms to the shape of the occupant and promotes overall comfort for persons who are incapacitated or remain in the same position for long periods of time. The Low-G also serves as an effective barrier preventing moisture and sweat from contaminating the existing mattress. The surfaces of the Low-G are durable and can be sanitized with ordinary bleach-based cleaning products. Overlay is available in sizes to fit standard hospital beds and can be used in conjunction with ordinary bedding. Recommended for occupants up to 350 lbs. For heavier use, two Low-G mattress overlays may be stacked together. Not intended for use on hard surfaces.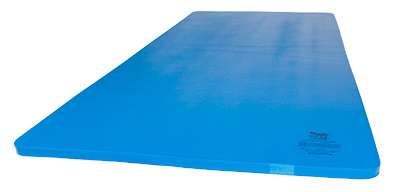 • 3B-0001-3 - Mattress Overlay
36" x 75" x 1" Hospital Bed Overlay
• 3B-0001-4 - Mattress Overlay
42" x 75" x 1" Hospital Bed Overlay
Low-G® Wedge Bolsters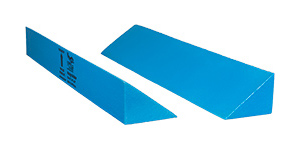 • LG-WB-3424 - Wedge Bolsters (Set of 4)
3" x 4" x 24" Wedge Bolsters
Low-G® Wheelchair Cushion with Fabric Cover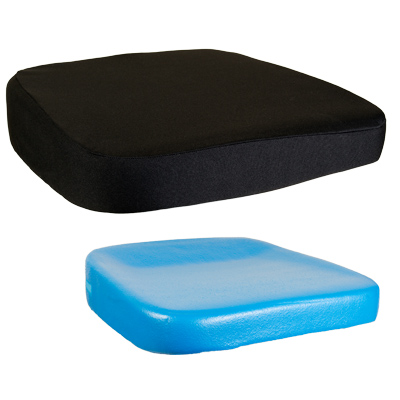 Low-G® Wheelchair Cushion with cover. Cover has elastic instead of zippers and is easily removable and washable. Do not submerge seat cushion, cleanable with bleach just like the Low-G Mattress Overlay. Image shows cushion with and without cover installed.
DeltaWrap™ Therapy Wrap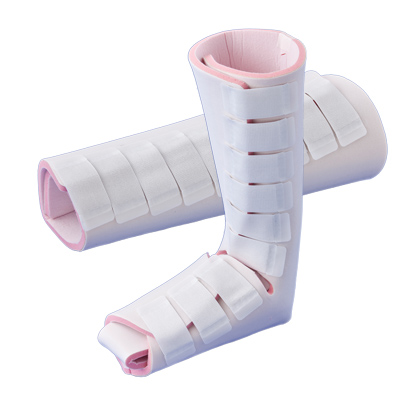 The DeltaWrap™ Low Pressure Therapy Boot is a single user device intended for use as an ankle and lower leg wrap while the DeltaWrap™ Low Pressure Leg Sleeve is designed for use on the knees and thighs. The DeltaWrap was developed using Low-g® technology to provide support through continuous low-pressure compression. Adjustable straps provide tension control. Easy to apply without special training. Medical facilities please call for price 800-888-6910.
Easily modified with scissors
Moisture-wicking, stays cool, dry, and comfortable
Easily removed and replaced for inspection
Adjustable closures provide tension control