SoftSeat® Portable Cushion Overview
---
Get the ultimate in portable comfort! Oregon Aero SoftSeat® Portable Cushions give you maximum comfort wherever you are: in your car, aircraft, office, boat, wheelchair, or relaxing on that bench in the park. SoftSeat Portable Cushions are available in different thicknesses and with lumbar support options to match your specific needs. For average use we recommend our SoftSeat Cushion Base/Lumbar Combo.
Oregon Aero SoftSeat Portable Cushions are built with the same technology and craftsmanship found in our advanced aviation and military seating systems. As with all Oregon Aero products, SoftSeat Portable Cushions are 100% satisfaction guaranteed and made in the U.S.A. by our skilled technicians.
SoftSeat® Features and Benefits
---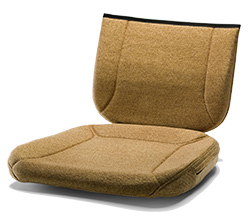 Eliminates seat pain and discomfort.
Shifts the occupant into the most comfortable sitting position.
Visco-elastic foam reacts to body temperature and pressure.
Maintains blood circulation for long duration sitting.
Distributes weight evenly eliminating pressure points.
Minimize lower back pain caused by prolonged sitting.
Are equally effective in extreme cold or heat.
Thickness and lumbar options available to raise or move the occupant forward.
Zippered components are interchangeable for a variety of configuration options.
Cushion has a convenient carry handle for easy transport.
Designed and crafted in the U.S.A. by Oregon Aero.
SoftSeat Options
---
There are 5 options to consider before ordering your SoftSeat: Base Thickness, Lumbar, Anchor, Pilot Cutout, and Color. These options, explained below, will help you choose right SoftSeat for your needs. For general use, we recommend our Standard SoftSeat Portable Cushion Base/Lumbar Combo which is available in 3 thicknesses. Once you have decided, continue to the ordering page.
1 - Base Thickness Options:
---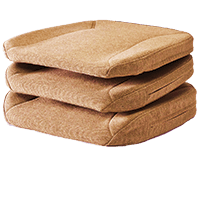 The SoftSeat base is available in 3 thicknesses: 1/2", 1", and 2" thick. The 1" cushion base is the standard recommended thickness for most applications. The 1/2" thick base is used where there is limited headroom such as in the cockpit of some aircraft. The 2" cushion base raises the occupant in situations where the existing seat is too low. All 3 base sizes offer the same long-duration seating comfort and benefits.
2 - Lumbar Options
---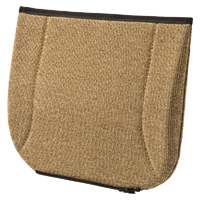 Standard Lumbar Support: Lumbar Support zippers to any thickness Cushion Base. The Standard lumbar support is included with our Cushion Base/Lumbar Combo packages.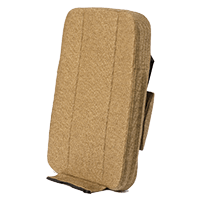 Full Cushion Back: Moves occupant forward and features an adjustable lumbar support. Back zippers to any thickness SoftSeat base. Sewn-in adjustable straps with side release buckles allow the back to be secured to the seat. Full back measures 21" high, 16 1/2" wide, and is 2" thick. This back is not available with base/lumbar combo packages and must be ordered separately.
3 - Base Anchor Options:
---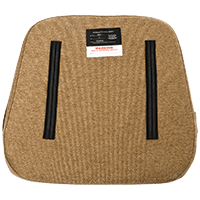 Non-Skid Strips Anchor: Our most popular option. Two strips of strapping with non-skid rubber are hand sewn to the bottom of the cushion base. These non-skid strips help prevent the cushion base from sliding around on smooth seats.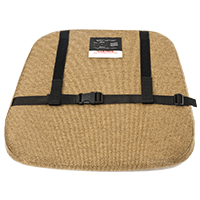 Straps Anchor: A good option if you will always be using your cushion on the same seat. Adjustable straps are hand sewn to the bottom of the cushion and secure with an adjustable buckle and two hook-and-loop fasteners. The Straps Anchor option is not available with Pilot SoftSeat Cutout Cushion Base. See cutout options below.
4 - Cutout Options:
---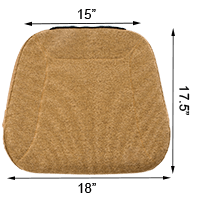 No Cutout: This is the standard SoftSeat cushion base configuration.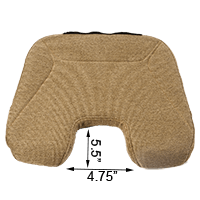 Cushion base with Pilot Cutout: We call it the Pilot SoftSeat Cushion Base. Special cutout is designed to accommodate aircraft controls and restraint systems. Cushion bases with pilot cutouts have proven themselves effective in both airplanes and helicopters.
5 - Color Options:
---
The SoftSeat portable cushion is available in 8 standard colors.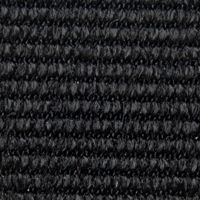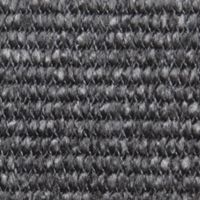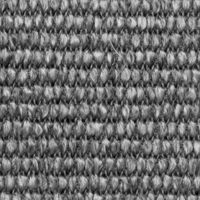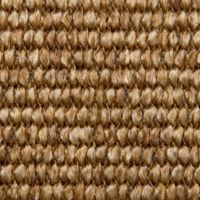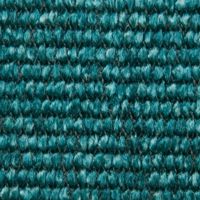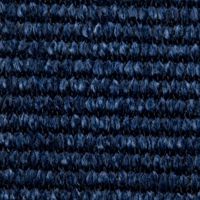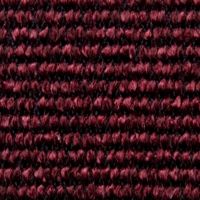 Frequently Asked Questions
---
I'm looking for a comfortable portable seat cushion. I do not need to be raised or moved forward. Headroom is not an issue. Which Cushion Base thickness do I need?
For most users we recommend our standard 1 inch thick cushion.
I have limited headroom where I will be using my SoftSeat. What Cushion Base thickness do I need?
We recommend the 1/2 inch thick Cushion Base for applications where head clearance is a concern.
I wish my seat was a bit higher. What Cushion Base thickness do I need?
We recommend the 2 inch thick Cushion Base if you need to be raised in the seat.
My seat cannot be adjusted forward enough for my needs. Can a SoftSeat help me?
Yes, our full cushion back with adjustable lumbar support shifts the occupant about 2 inches forward. The full cushion back is compatible with all thickness bases. This option is not available in our combo packages and must be ordered separately.
Do I really need to use the lumbar support cushion with the Cushion Base?
After years of using the SoftSeat Cushion/lumbar support and listening to feedback from our customers, we recommend the SoftSeat Portable Cushion Base be used in conjunction with the lumbar support for maximum comfort. This is why we offer the SoftSeat Base/Lumbar Combo packages.
Will the color of the SoftSeat Portable Seat Cushion fabric I select look like it does on the website?
It should be close; however, no two screens are the same. Differences in brightness and even ambient light can affect the way colors appear on your monitor or hand-held device. If the exact fabric color is critical give us a call at 800-888-6910 to request a fabric sample.
Click here to order your SoftSeat® Portable Cushion
Custom Options Available
---
Oregon Aero can customize your SoftSeat. For additonal charge we can add embroidery. We also have different upholstery options, and can modify the size/thickness to suit your application. Give us a call at 800-888-6910 to inquire about custom SoftSeats.