Aviation Helmet Upgrades Testimonials
---
Champion Flies with Oregon Aero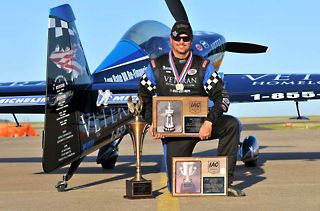 Rob Holland flies with Oregon Aero. Rob, is one of the most respected and decorated aerobatic performers in the world. He has won four consecutive US National Aerobatic Championships and is the defending two-time World Freestyle Aerobatic Champion. Oregon Aero supports Rob with a helmet Upgrade and VK SmartCushion™ System. Rob says, "It is through the continued support of amazing sponsors like Oregon Aero that I can live my dreams, continue to grow as an airshow pilot and aerobatic competitor, and hopefully inspire others to pursue their dreams."
Impressive Comfort and Sound Protection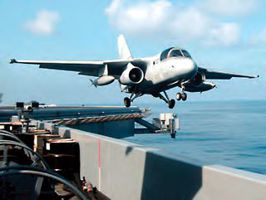 "I flew with the ZetaLiner® [Helmet Liner and other Upgrade components] in my HGU-68P for the S-3B and was very impressed with the comfort and sound protection. Usually, I'm turning up the volume on the radios while we are flying at higher airspeeds, but not so today. The liner and ear protection worked as advertised." — Lt. F.O.
Comfortable and Quiet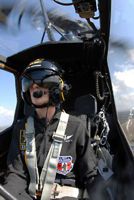 Army Aviation Heritage Foundation Sky Soldier Patty Meek, Cobra Demonstration Team. All team members use Oregon Aero® Aviation Helmet Upgrades. "Sound attenuation is outstanding...the helmets can be worn all day without hot spots or distraction," says Cobra Team Lead Peyton DeHart.
Wild Women Rely on Oregon Aero®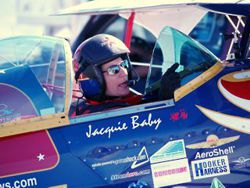 Jacquie Warda, known as "Jacquie B.," uses the tagline "Wild Women Do!" to characterize her full-throttle rise in aerobatic competition and performance since her unlikely debut at age 50. Jacquie relies on an Oregon Aero® Aviation Helmet Upgrade and VK SmartCushion™ seating to keep her comfortable and safer.
Long Flights are an Absolute Pleasure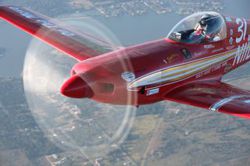 "When I found that my old 'poured' liner was not usable I almost cried! I could not imagine trying to fit a new helmet by myself. But then I bought a helmet with the Oregon Aero® Upgrade. This helmet fit wonderfully from the first moment I put it on. Now long flights are an absolute pleasure." — Dick Keyt, air racer and airline pilot, Polen chief pilot and president, Polen Education Foundation.
Reduced Volume, Improved Comprehension
With Oregon Aero® Aviation Helmet Upgrades, pilots of fixed wing fighters reported reducing their audio output setting from 90-95% to a new average setting of 35-45%, with significantly improved comprehension. — As reported by North Dakota ANG and Oregon Air National Guard Lt. F.O.