Aircraft Interior Services
---
We are accepting repair station, seat upgrades and custom cushion work; however, we are still not doing complete interior upgrades at this time. Access to our facility in Scappoose, OR remains restricted to employees only until the COVID-19 pandemic is under control. We will be happy to discuss your needs via telephone or email, and we appreciate both your understanding and your business during this global crisis.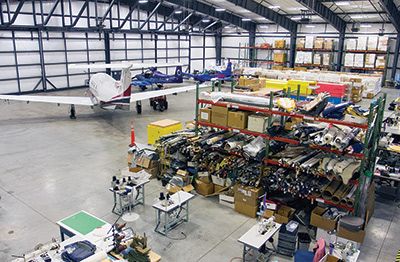 Why stop with new seats? Oregon Aero can provide additional interior upgrades for your certified, experimental, and homebuilt aircraft or helicopter. Let us help with your interior restoration or upgrade to ensure matching components. We approach every job with the same commitment to comfort, quality, and meticulous attention to detail. We fabricate custom designs in-house and offer free design consulting. Oregon Aero interior upgrades are FAA compliant and 100% Satisfaction Guaranteed. All work is performed at our FAA approved repair station in Scappoose, Oregon. Services include:
Maximum Comfort Oregon Aero VK SmartCushion™ Cushion System
Custom upholstery in your choice of leather, vinyl, fabric, and sheepskin materials
Side and door panel recovering
Complete form-fitted carpet replacement
Headliner replacement
Glare shield cover replacement
Seat belt and webbing replacement*
General corrosion repair*
Cable inspection and repair*
Window replacement*
Free design consulting
Free upholstery samples upon request
* These services are provided through affiliation with FAA-Approved Repair Station #U9AR750Y, located conveniently across the tarmac from the Oregon Aero Repair Station at Scappoose Industrial Airpark(KSPB).
Additional services may be available. Give us a call at 800-888-6910 to discuss any specific needs or requirements for your aircraft. Any custom upgrades fabricated without the aircraft on-site may require customer provided templates. Contact us for additional information and pricing.
Oregon Aero Aircraft Seat Upgrades
---

Custom Embroidery Examples
---

Van's Aircraft RV-14 Complete Interior (Download Brochure)
---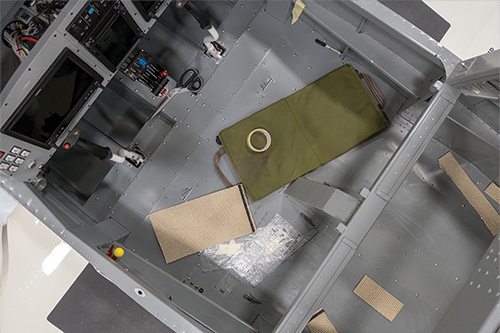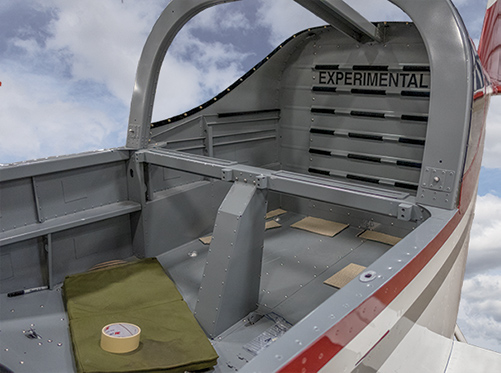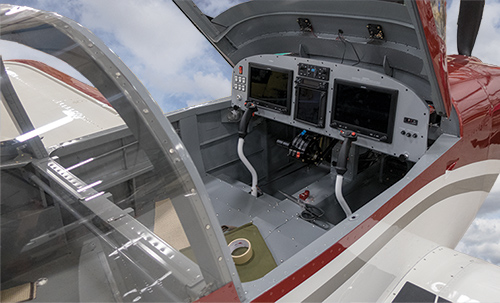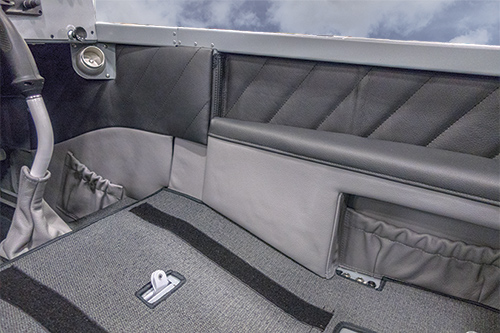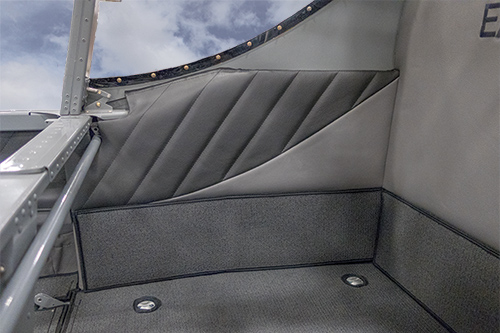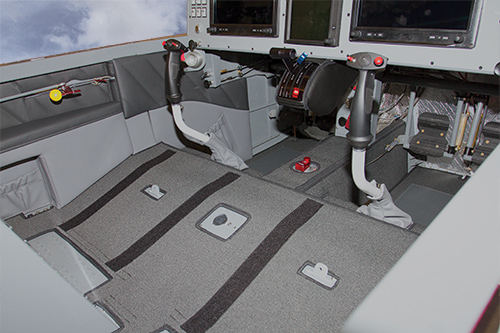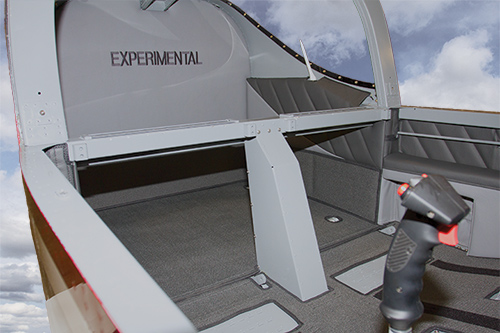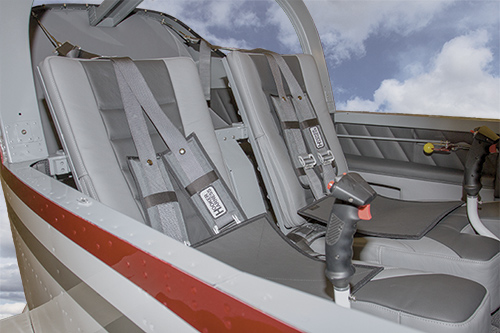 Cessna 210 Interior Upgrade
---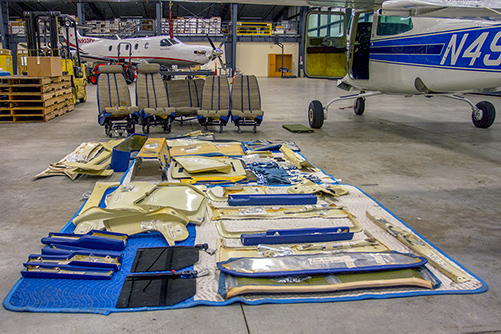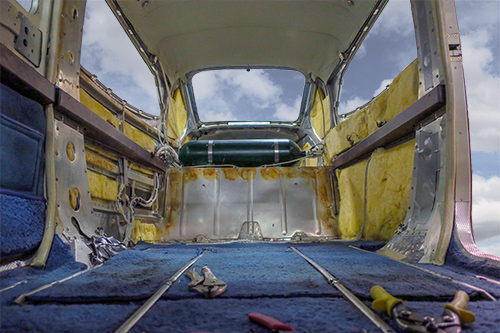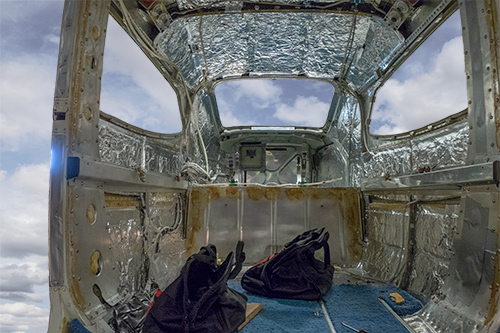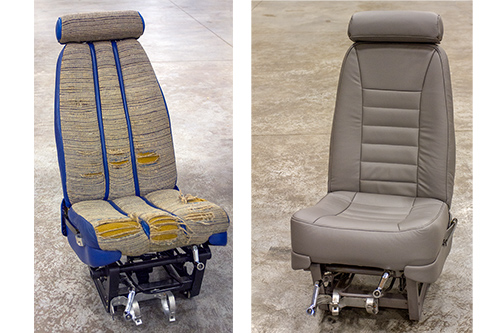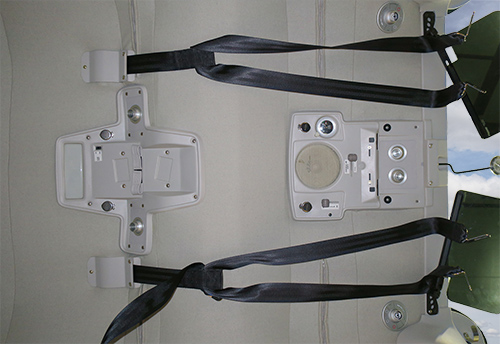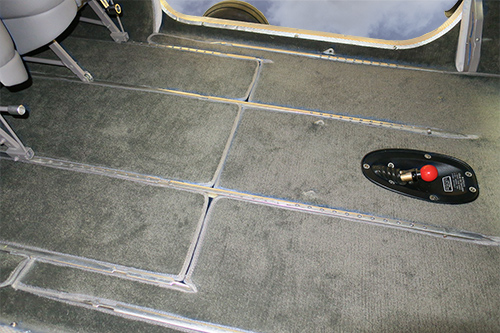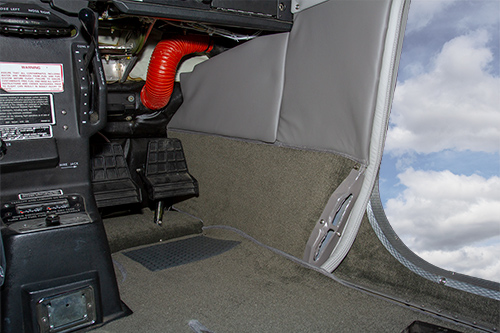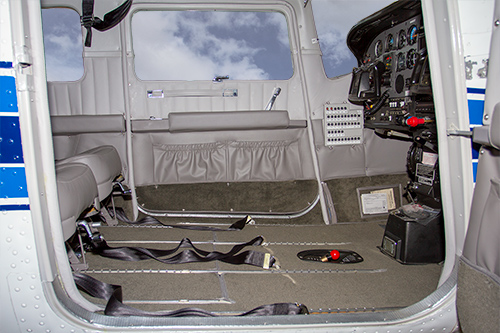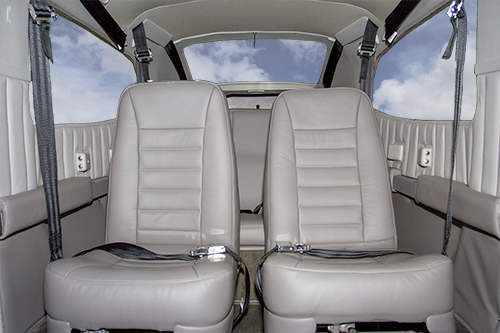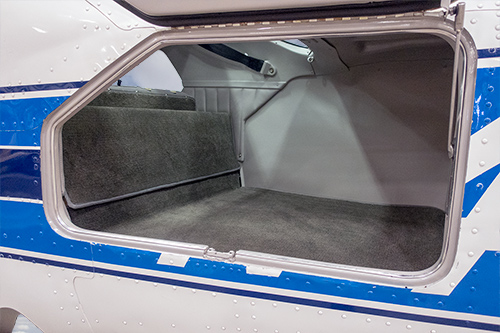 More Photos
---