Civilian HGU-56P Aviation Helmet Upgrades
---
SoftSeal/HushKit Combo
---
Civilian combo replaces the plastic ear cups. Combo includes: SoftSeal® Ear Cushions, and the HushKit® Passisve Noise Attenuation.
Additional Components
---
Note: Choose the appropriate MicMuff® Microphone Cover for your helmet. If you have a dynamic microphone element choose #90010. For an electret element choose #90015. For a military dynamic (M-87) element choose #90020. If you are not sure, give us a call.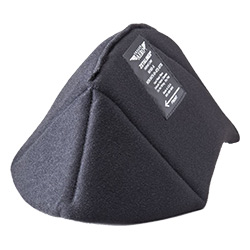 ZetaLiner® Helmet Liner. Go to Sizing Page