Narrow SoftTop Headset Cushion #10007
---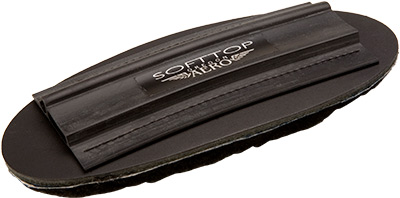 Narrow version of #10006. Compatible with the following headsets:
ASA HS-1
Acousticom
AstroCom DC Clone
AudioCom
Aviall
AvComm AC200/250/400
DRE 1000/2000
David Clark/Clones compatible with SoftTop #10006
FlightCom 6ANX/4DX/5DX
Gentex Wolf Ears 10-30A
Gulf Coast
Hush A Com GA Clark Type
MG-40/50/95
MicroCom M40/60
Pacific Coast PCA-4T/6T/9T
Pilot PA 11-00/11-10/P-51/P-51 Cadet/11-20/11-40/11-60/9001/11-30/11-76/PA 8000 Gemini /1761T/1761TH/1151ACB/1151ACG/1161T/1161TH/1171T/1171TH/1181T/1181TH
Sigtronics S-20/40/45/58/65/68
SoftComm BNE/C-20/40/80
Oregon Aero SoftTop® Headset Cushion for 5/8" headbands. This is the narrow version of #10006 to fit certain headset models used in conjunction with leather or cloth flying helmets. The cord can also be routed through the top of this version. Shown without optional D-Ring used for hanging your headset while not in use.