Civilian Land and Marine Seating
---
Oregon Aero develops innovative, maximum-comfort seating for people on the ground. Our Seat Cushion Systems for land vehicles are custom designed for the application and provide drivers and passengers comfort, durability, and improved impact protection. Oregon Aero seating makes sitting painless for long-distance truck drivers, forklift operators, race car drivers, and for anyone needing a comfortable seating solution for land/marine vehicles.
Forklift Seat Cushion System
---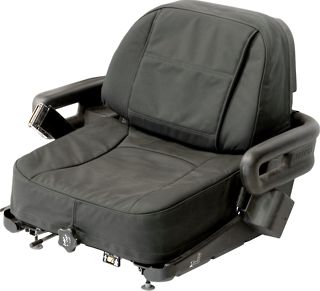 Forklift operators can enjoy the same pain-free seating used by fighter pilots and air show performers. The Oregon Aero forklift seat cushion system was designed for maximum comfort—even on rough floors. Features an adjustable lumbar system. Features include:
An adjustable lumbar support. Every operator can enjoy a comfortable seat.
Improved shock absorption and vibration isolation.
Oregon Aero "Smart" cushions are temperature-sensitive, pressure-sensitive, and conform to the individual occupant.
Improved focus and endurance without the distractions of seat pain.
Truck Seat Cushion Systems
---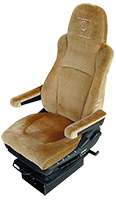 Truckers: Imagine those long days on the road without distracting pain! Oregon Aero designs seat cushions for truck manufacturers. Drivers can purchase cushions to retro-fit their own rigs. We make cushions for Freightliner, Kenworth and Peterbilt rigs.
Tony Elstoen Races with Oregon Aero
---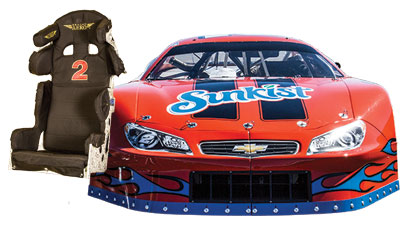 Oregon Aero makes seat cushions for stock cars, NASCAR® racers, Indy cars, and dragsters. To learn more about our race car seating solutions give us a call at 800-888-6910. For complete comfort in the driver's seat, Oregon Aero also manufactures painless and quieter upgrade kits for your racing helmet and headset.
"After the first race with the Oregon Aero seat cushion system, I noticed that my fatigue level was greatly reduced...The peace of mind I get from knowing that this seat performs so well is one less worry that's on my mind during the race." — Tommy Elstoen, award-winning race car driver. (Tommy competes with his #2 Chevy Impala at speedways in Oregon and Washington states.)
Jet Car Racer, Elaine Larsen, has Piece of Mind With Oregon Aero
---
One of our jet car seating projects was to bring comfort and improved shock absorption to Elaine Larsen. Elaine has more than 20 years of drag racing experience and was the 2014 and 2015 IHRA Jet Dragster World Champion. Oregon Aero designed and manufactured custom portable cushions for two of Elaine's jet dragsters. "I don't have aches and pains anymore. Period," commented Elaine. "My standard post-race protocol used to call for regular trips to the chiropractor to get re-adjusted. But those appointments are gone. My body isn't taking a beating despite the fact that the jet dragster pulls 5G's off the starting line and 7G's when the parachute is deployed. The peace of mind Oregon Aero gives me allows me to race without hesitation. I can just focus on my race."
Seat Cushions for Coal Mine Shuttle Cars
---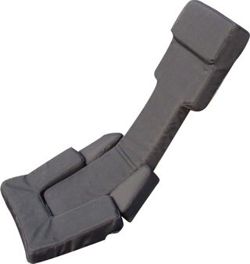 Oregon Aero's four-piece cushion set upholstered with heavy-duty industrial fabric. Because of low ceiling clearance, coal shuttle car operators work in a semi-reclined position. Oregon Aero's coal car cushion system absorbs vibration and provides comfort for operators. We also offer a three-piece hinged cushion system.
Maritime Seating
---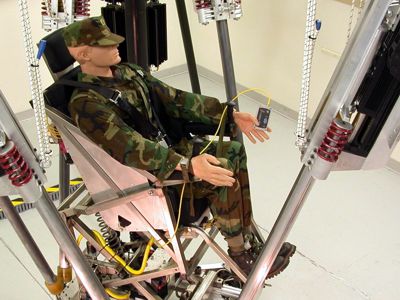 Oregon Aero has developed and manufactured seating for a variety of marine applications. One of our marine projects was for high-speed military boats. The crew members and passengers of these boats were subjected to shock forces up to 6G's every 1/2 to 1 second. Needless to say, these intense forces made for an unpleasant ride that could cause injuries over time. Oregon Aero's High-G® aircraft seats were modified and fitted in these boats to significantly reduce shock loads.