Civilian Seating Testimonials
---
Comfort, Performance, Safety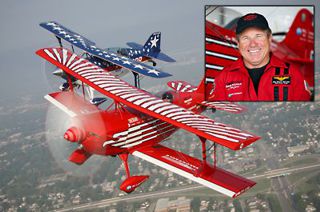 "When I get into extreme aerobatics the Oregon Aero® Cushion doesn't compress with G's, adding consistency and control to my performance. When you are looking for the ultimate in comfort and safety, take my advice, look to Oregon Aero. The people behind the products are the most friendly, knowledgeable and experienced in the industry...period. — Dan McClung, Red Eagle Airshow Team
No Way!!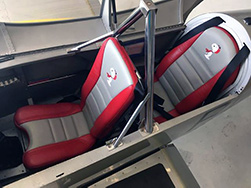 "Seats arrived today and they look incredible!! Thank y'all for doing such a great job. Opened the box and was like 'no way'!! Really turned out nice and thank you again for the great service and wonderful finished product!"—J.S.
Very Comfortable, Fit Well, Great Quality
"Oregon Aero® made custom seat cushions, beautiful leather upholstery and very nice removable protective covers to protect the leather when the plane is used for hunting, fishing or other rough use. Very comfortable, fit well, great quality. Going on eight years of use, still look great and feel even better." —W.Z.
Comfort and Great Service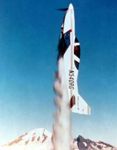 "I used the [Oregon Aero® VK SmartCushion™ System for the Glasair] during an 11-hour flight back and forth from the midwest to the east coast. Can only imagine how uncomfortable I WOULD have been without it! Thanks for great service and attentiveness." — I.W., Omaha, NE
Quality Materials and Workmanship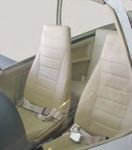 "The comfort of these seats is unbelievable and they actually get more comfortable the longer you fly. Having had the available STC performed that adds shoulder harnesses to my stock Navion seat buckets, I challenged Oregon Aero® to upholster these now nonstandard seats and increase their comfort level. The finished product is not only an aesthetically pleasing addition to my cockpit, but the quality of the materials and the professional workmanship in the installation are incomparable. These seats make time spent in the cockpit a real pleasure. Great job." — J. F., ME
Still Comfortable after 12 Years
"I love Oregon Aero® products, and the first upgrade when I got my airplane was to get Oregon Aero seats for both the front and rear. Twelve years later they are still comfortable!" — AW
Lower Back Relief
"The seats arrived, have been fitted and test flown, and they are amazing. It is a credit to you guys how well they fit, the quality of finish, and most importantly, the relief in my lower back in this particular aircraft now. I had honestly considered selling the aircraft due to the fatigue I was having in my lunber, though now it feels great." — Matt Hall, CEO and Director www.matthallracing.com
Yankee DC-3 Seats
"We installed the cockpit seats and flew the airplane last week. They look, feel, and fit fantastically. Thanks to you and the whole production team for the excellent results." — Yankee Air Museum
Parachute Seat Cushion
"It's great, perfect! Gives just enough padding to make the seat pack chute comfortable, but my head doesn't hit the canopy. Thanks so much for the extra work, that's the kind of thing that gives a company a great name." — BK